bulmor goes
digital
The new fleet management in our new EQ series meens even more safety and greater economy of our sideloader.
heavy line
electric heavy duty
The new electrically operated Heavy Line Sideloader offers high performance in the heavy-duty sector with up to 50% faster lifting performance.
Sideloader from 5–25 tonnes
Diesel Sideloaders made in Austria
Special-purpose construction
customized lifting vehicles
E-sideloader Heavy Line
Experts of strong material transport
As the expert for side forklift, Bulmor industries GmbH is the only manufacturer and full-service provider of sideloaders.
Bulmor is an expert in creating individual solutions for handling long, heavy and bulky goods. Sideloaders, multidirectional sideloaders, specialised vehicles for order picking and special-purpose lifting trucks from Bulmor are used in various industries, such as timber, steel, aluminium and plastics.
Innovation und Kundennutzen stehen für BULMOR als führender Lösungsanbieter im Bereich Schwerlast- und Sonderhebefahrzeuge in der Intralogistik an erster Stelle.
High competence in understanding and solving the customer's problems, user-friendly handling and low total cost of ownership by providing easy access to components, solid design and original spare parts, complete Bulmor's philosophy.
BULMOR GOES ELECTRIC
Bulmor electrifies first Heavy Line sideloader for WIEHAG
Being a technology leader in the sideloader sector is one of the factors of our success. The most important development at present is the systematic conversion to economical and environmentally friendly drive types. The electrification of the 1st Heavy Line with a lifting capacity of 12 tonnes for the WIEHAG company is a milestone in this development.
BULMOR GOES DIGITAL
my Bulmor
The new fleet management in the EQ series means even more safety and greater cost-effectiveness for your sideloaders.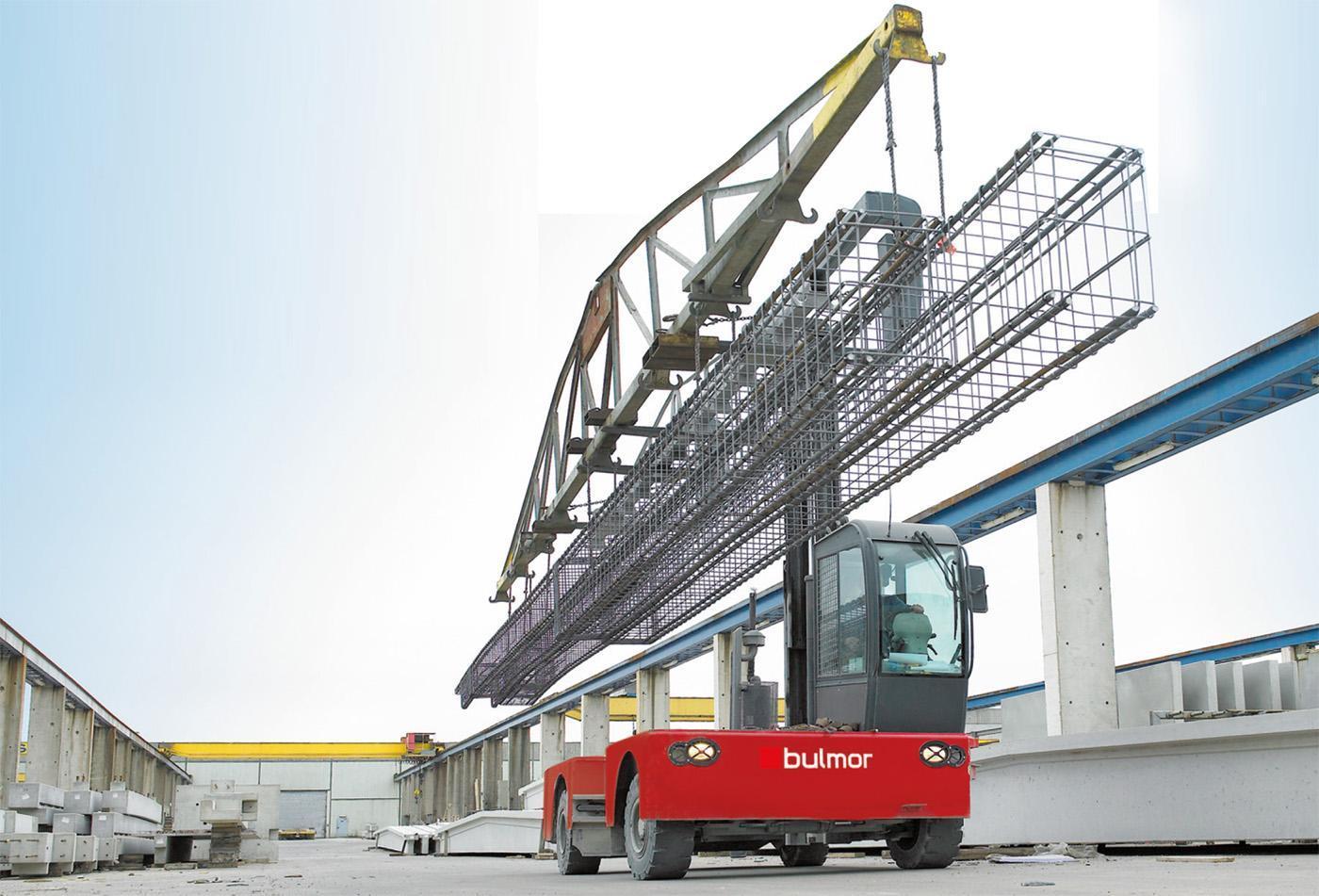 BULMOR
Rent sideloaders
If your loaders are out for repair, to cushion seasonal peaks or for short-term assignments on construction sites: starting immediately, we offer sideloaders for rent in Austria.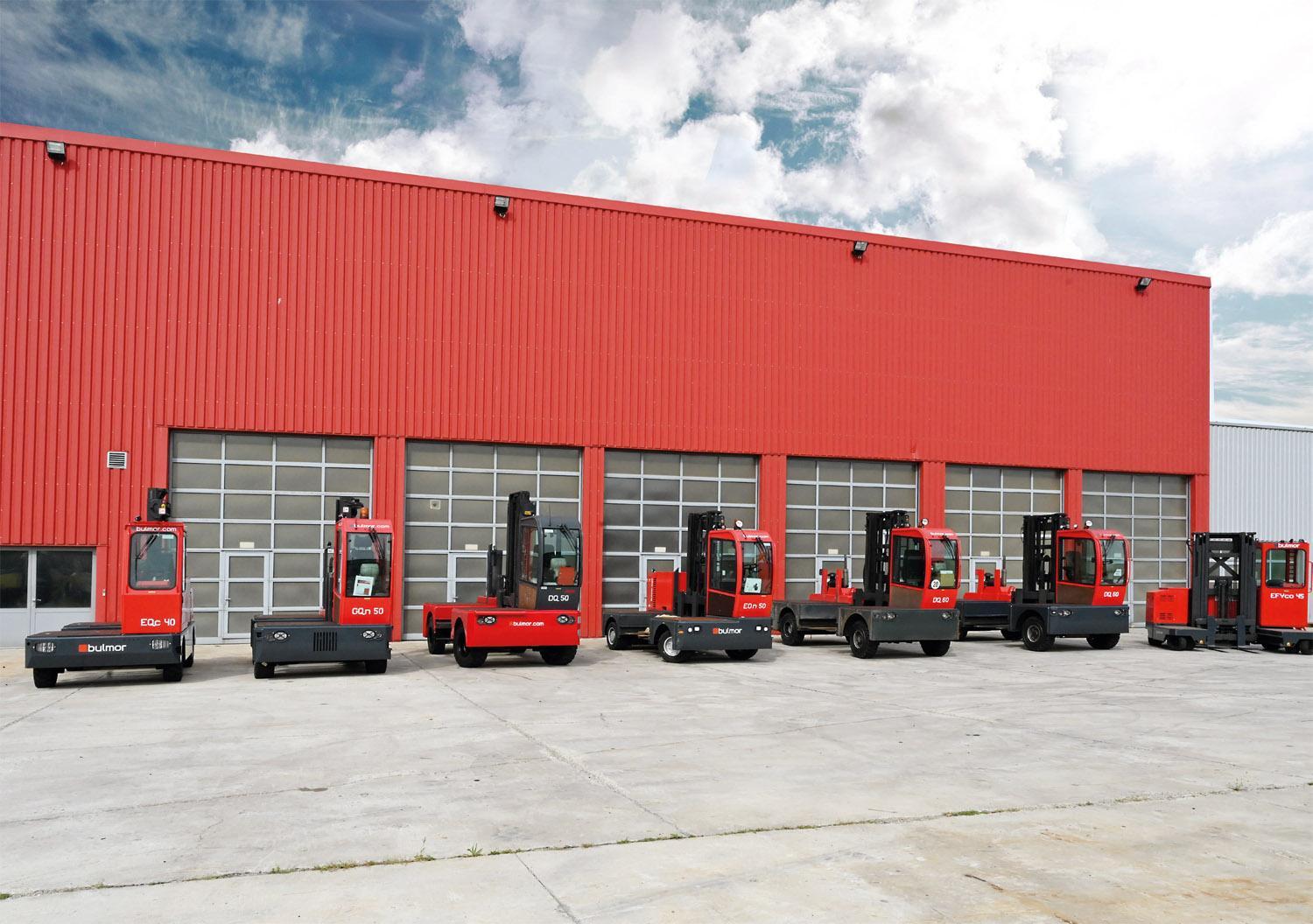 BULMOR
Used sideloaders
Favourably priced used sideloaders directly from the manufacturer: starting immediately, we offer used sideloaders in Austria.
The sideloader of a new generation.
Strong. Durable. Intelligent.