Custom-made diesel-powered forklifts

Here you can see a selection of vehicles which we have manufactured individually on customer request. This list is only a small excerpt from our total program and does not represent our entire delivery program.
We manufacture your desired vehicle according to your needs. Please do not hesitate to contact us.
MKF CS 60 D
6 tons lifting force
Emission-reduced diesel drive, Heat-protected foundry design, 3-seater cabin, Can be operated on both sides, Rotary device with endless rotation function, Scale with large screen display
Load Centre: 500 mm, Length: 3000 mm, Width: 1370 mm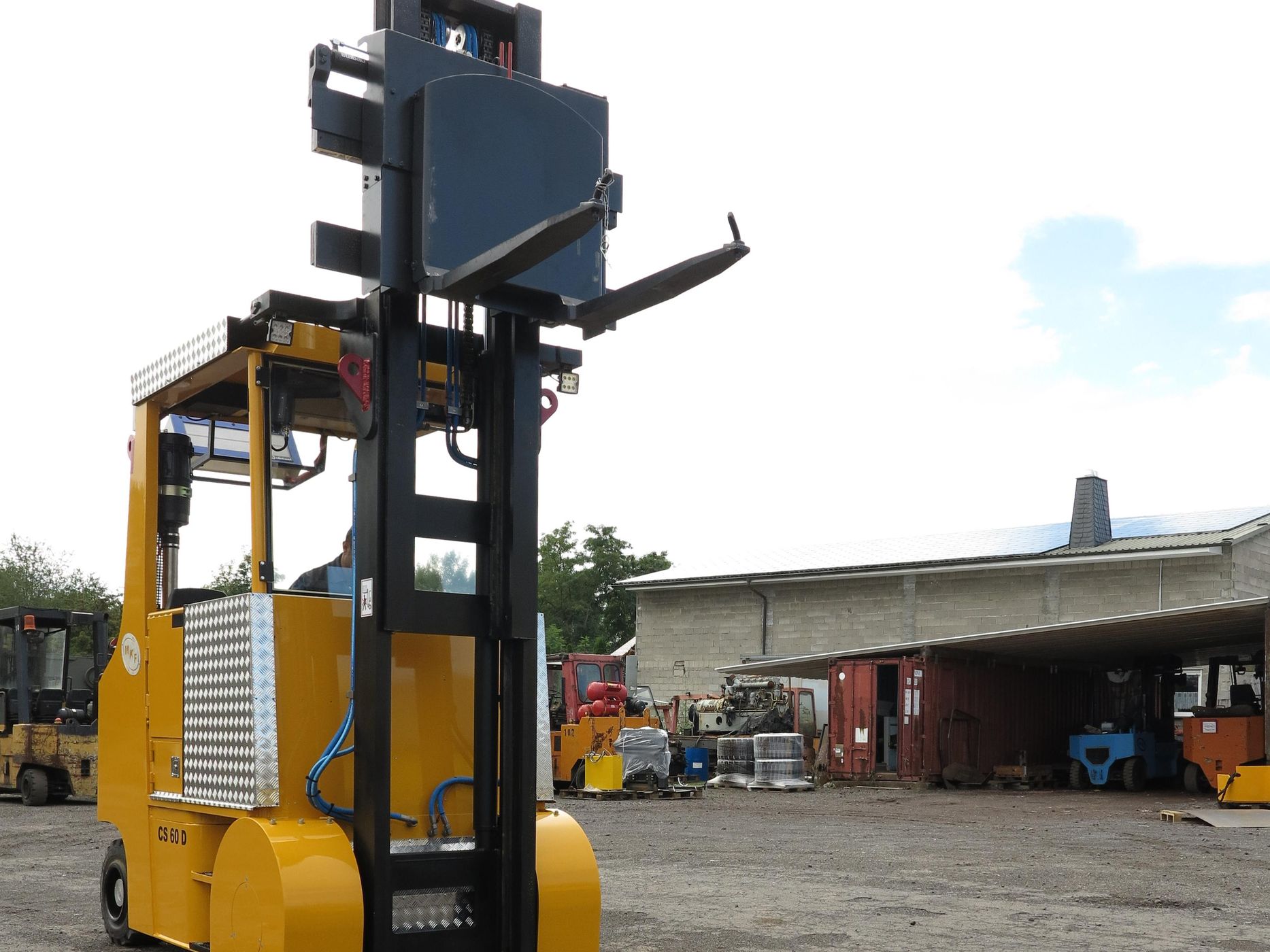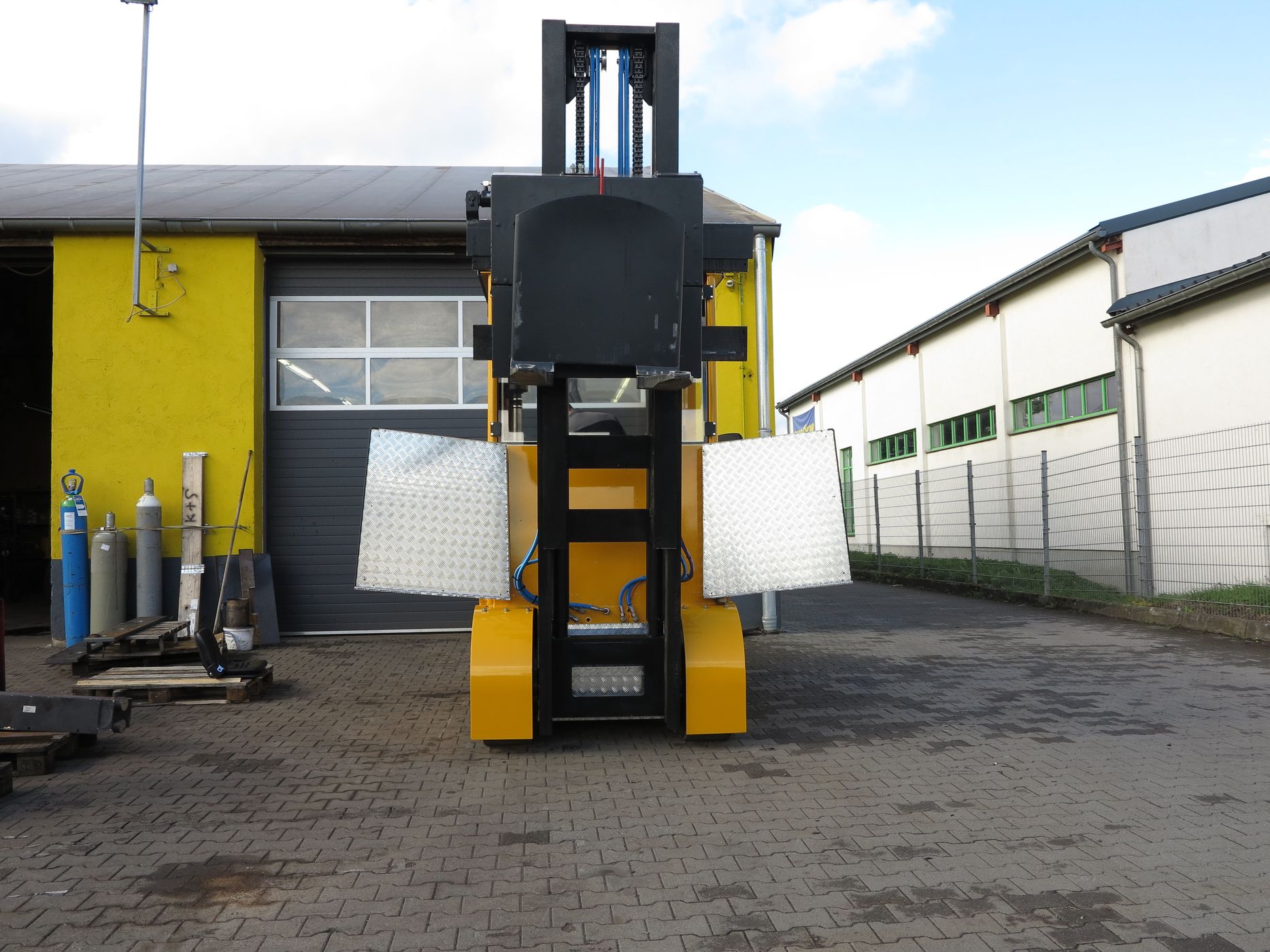 MKF CS 70 D
7 tons lifting force
Emission-reduced diesel drive
Load Centre: 500 mm, Length: 2860 mm, Width: 1350 mm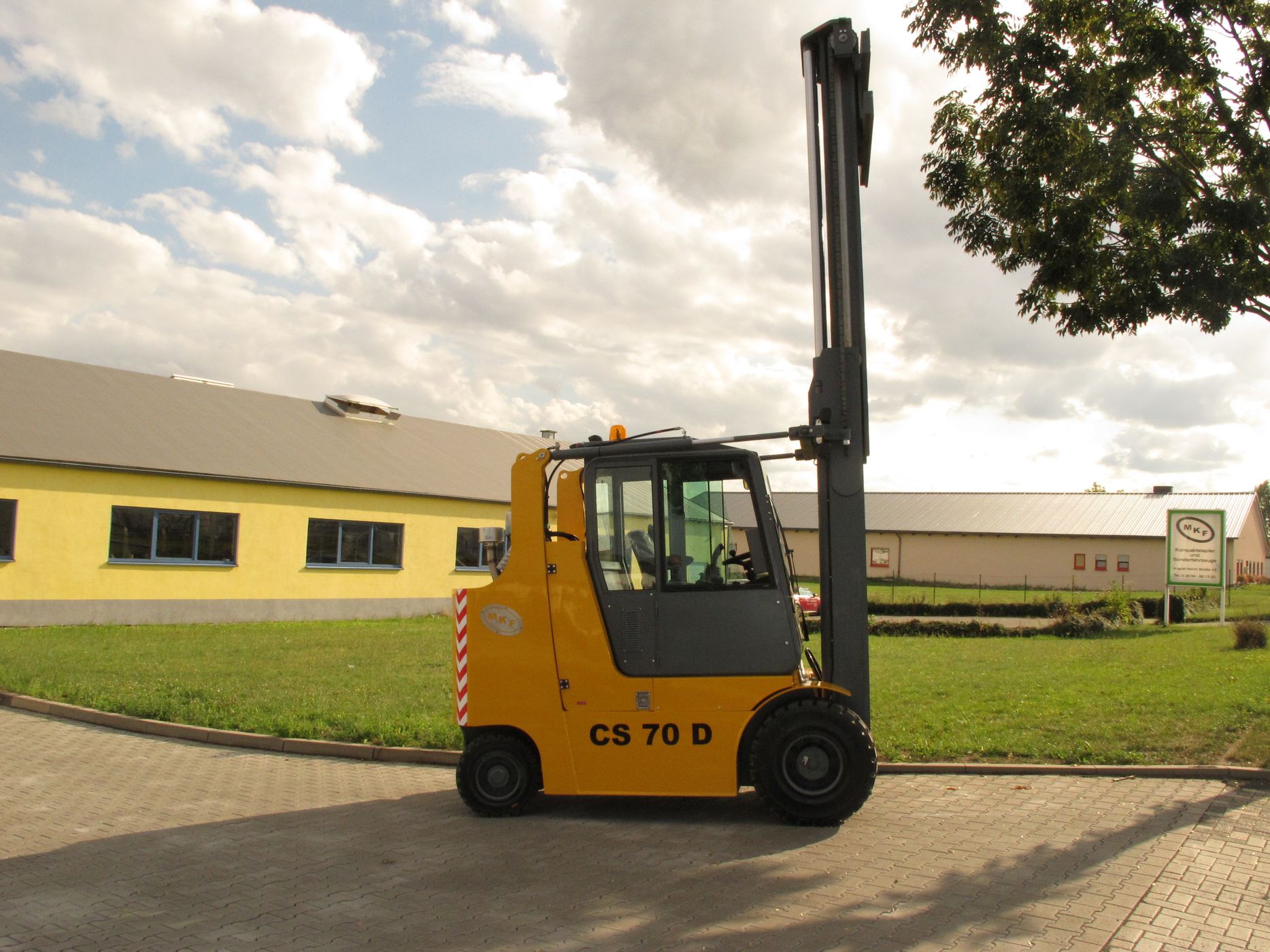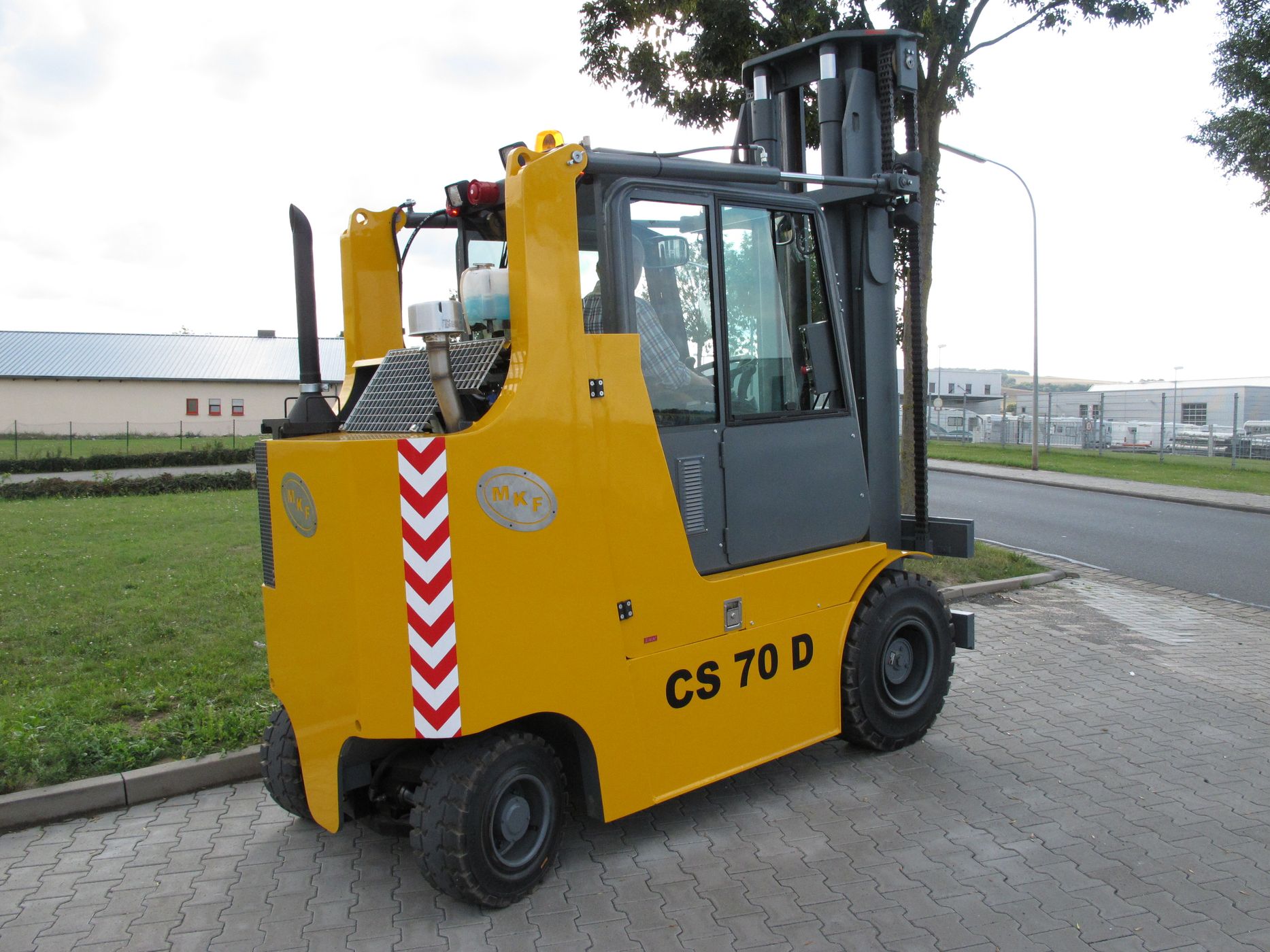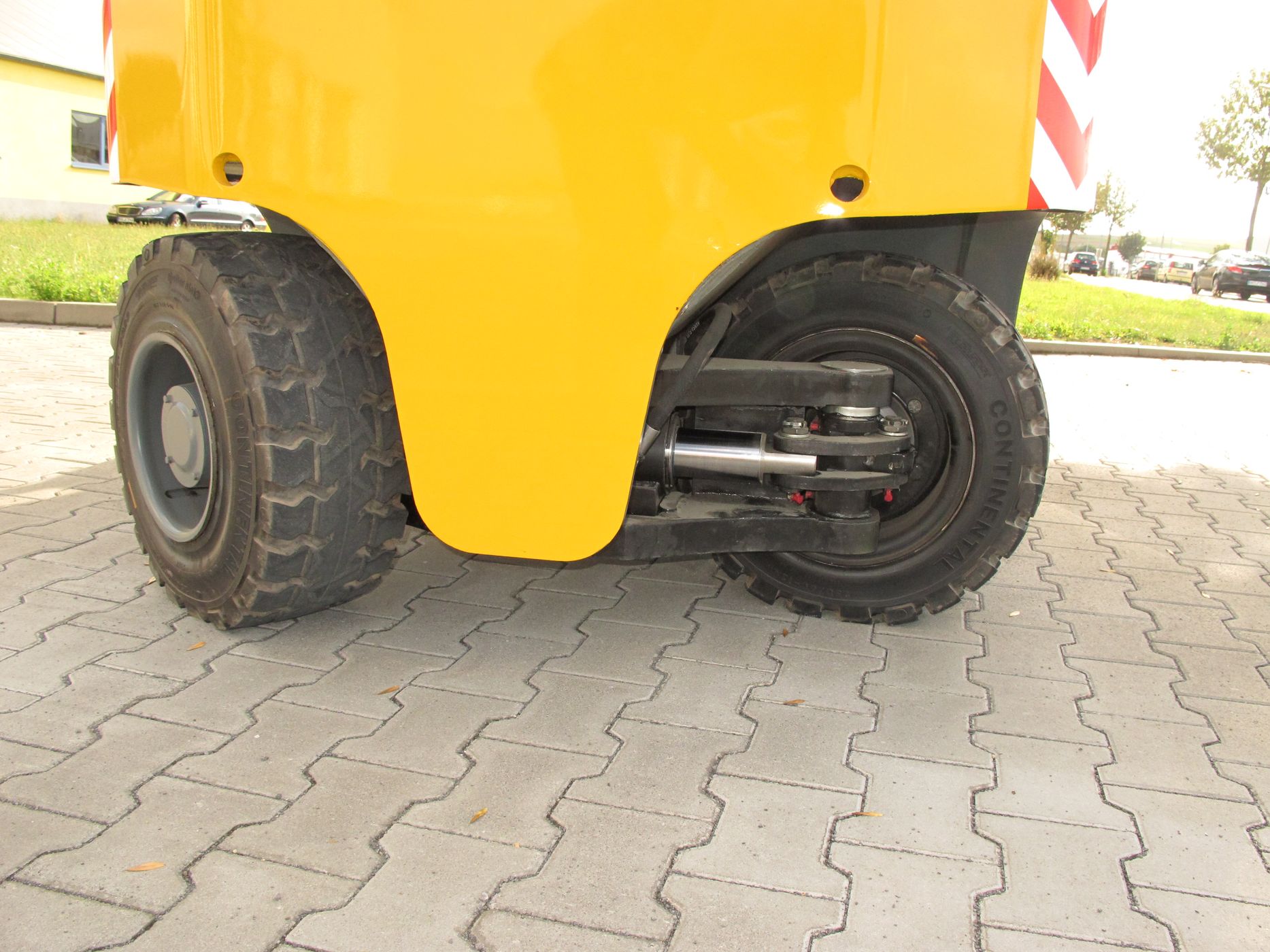 MKF CS 80 D
8 tons lifting force
Emission-reduced diesel drive, Heat-protected foundry design, Rotary device, 3-seater cabin, Can be operated on both sides, Sliding door, Scale with large screen display
Load Centre: 900 mm, Length: 3000 mm, Width: 1600 mm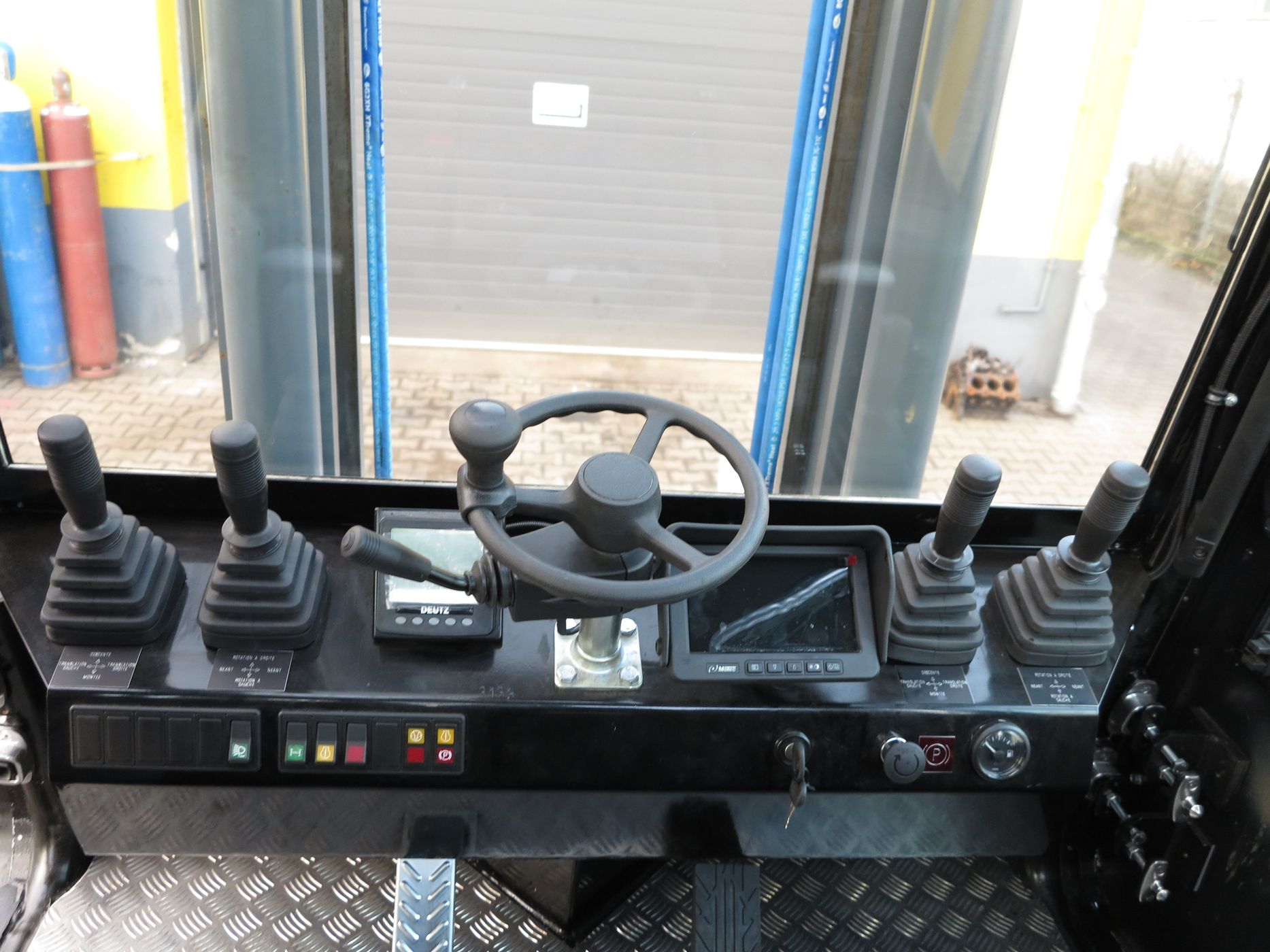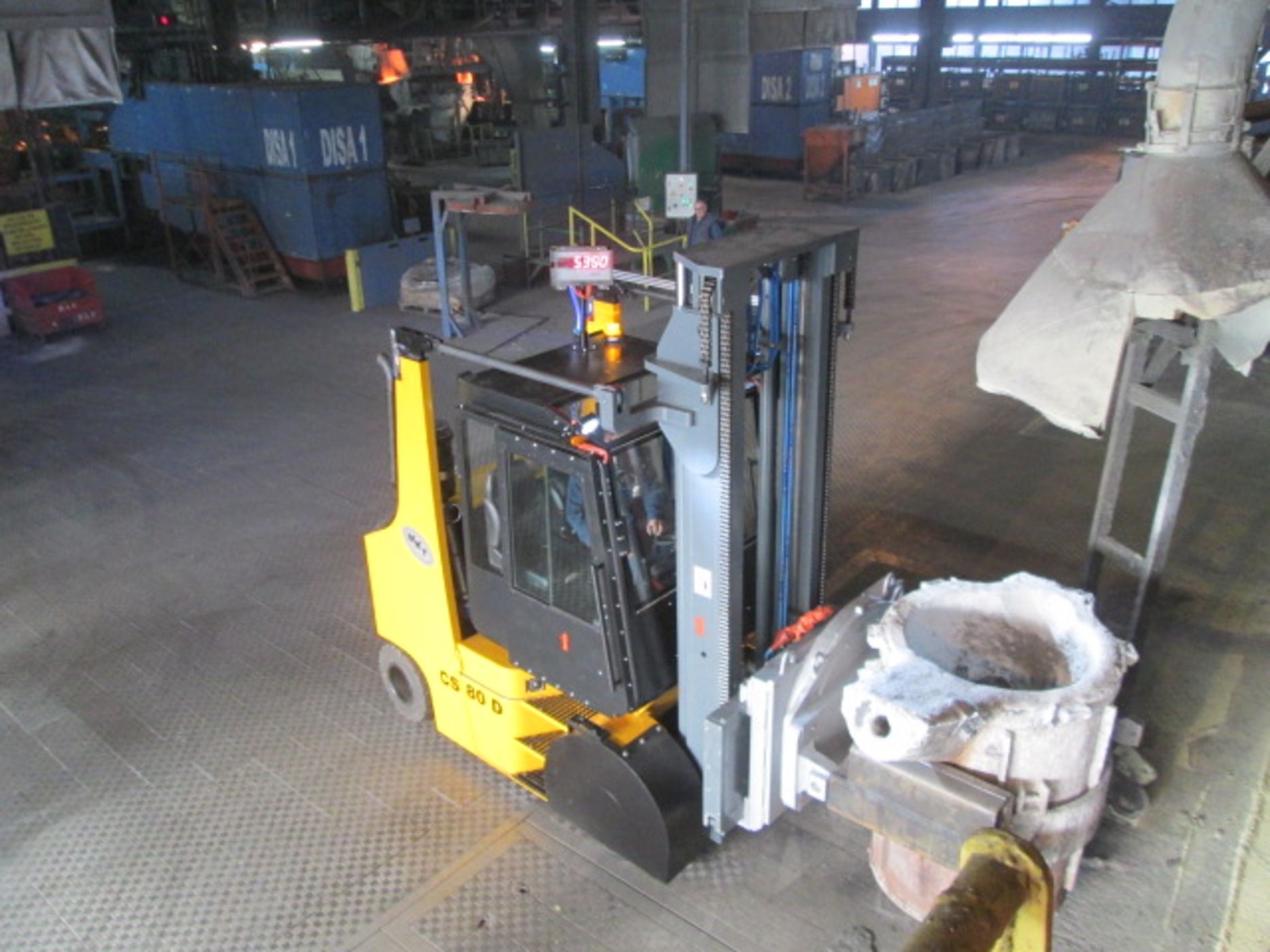 MKF CS 90 D
9 tons lifting force
Emission-reduced diesel drive, Heat-protected foundry design, Rotary device,
Central lubrication system, Super elastic tyres
Load Centre: 700 mm, Length: 3350 mm, Width: 1750 mm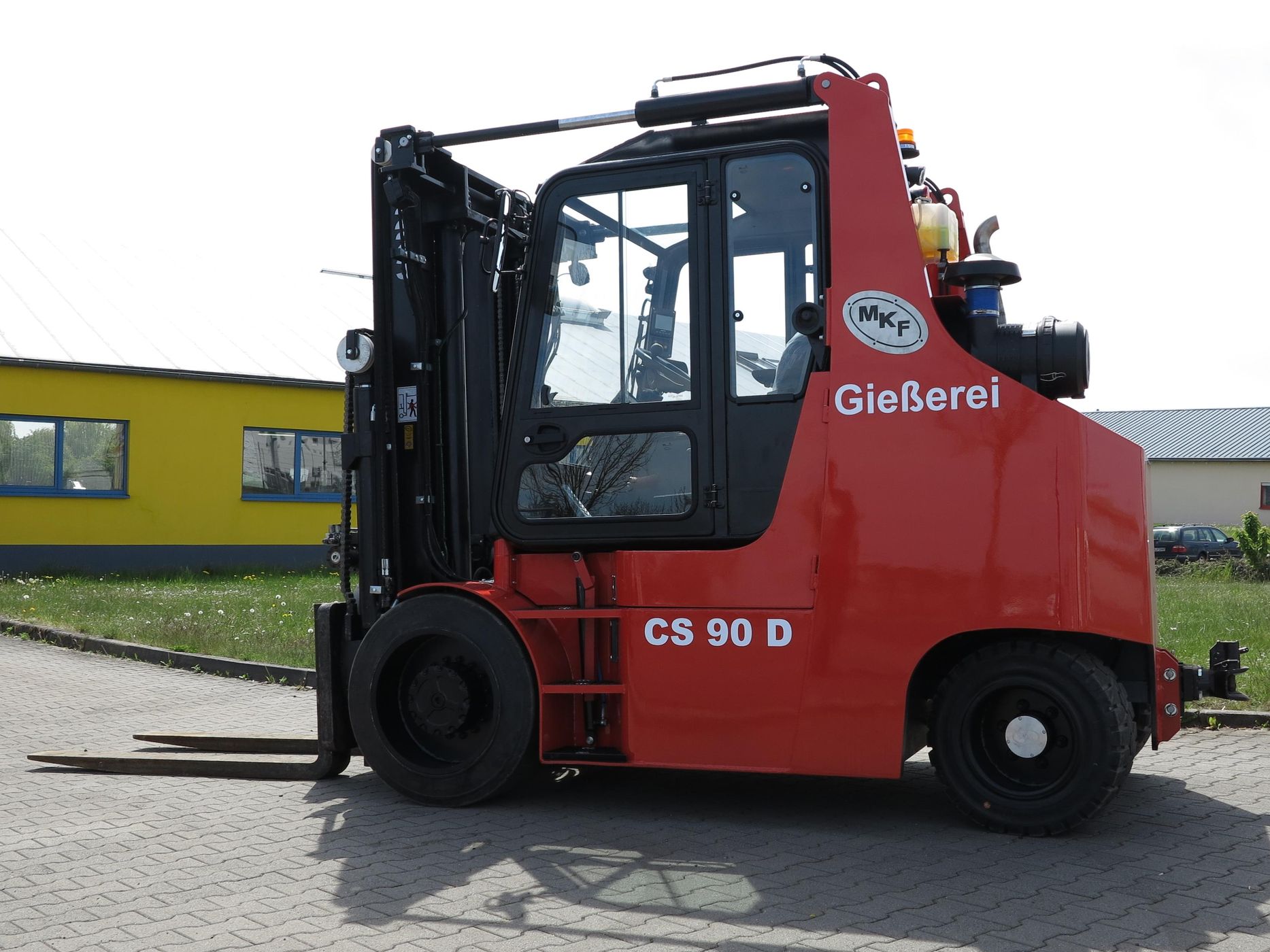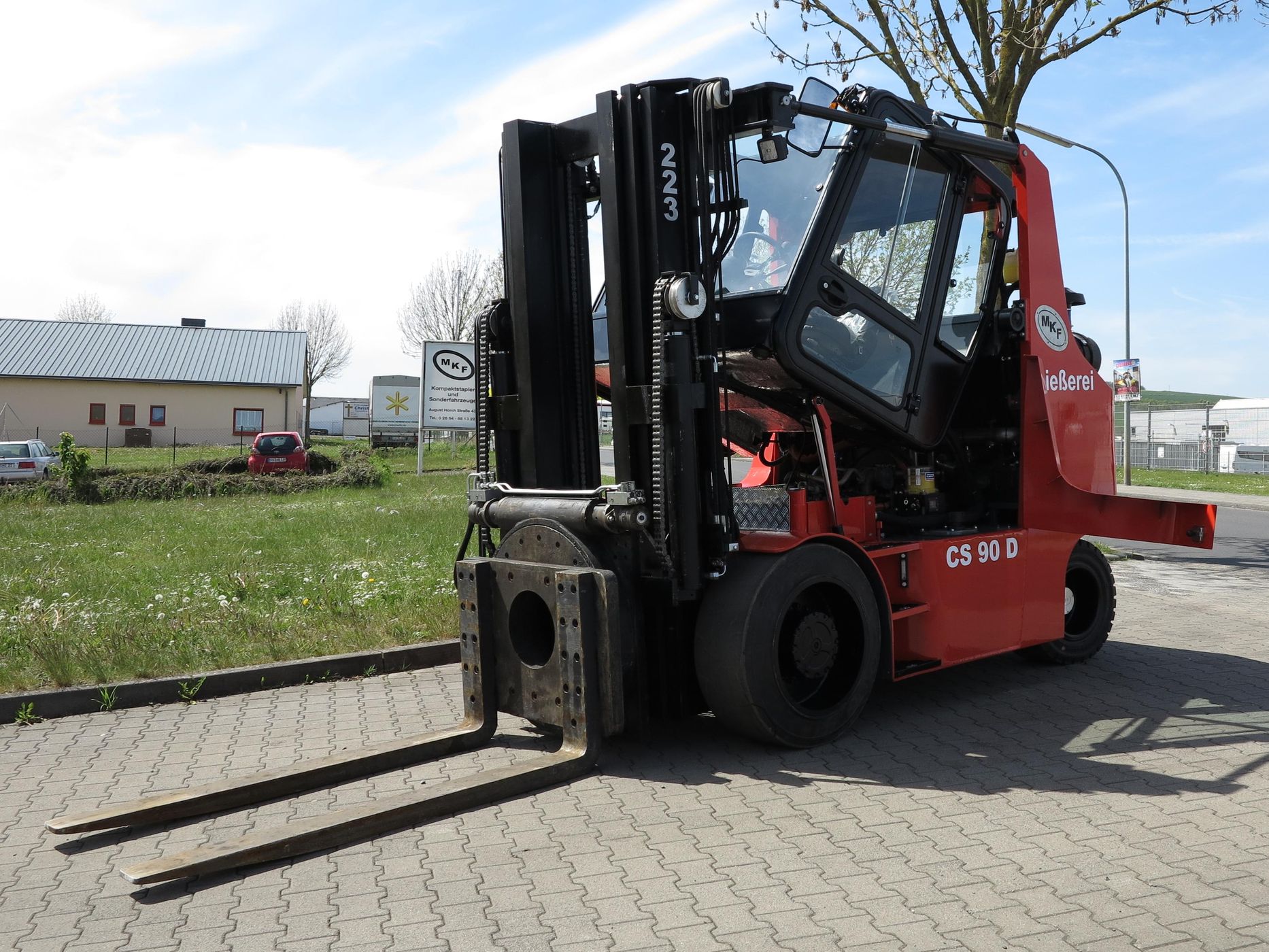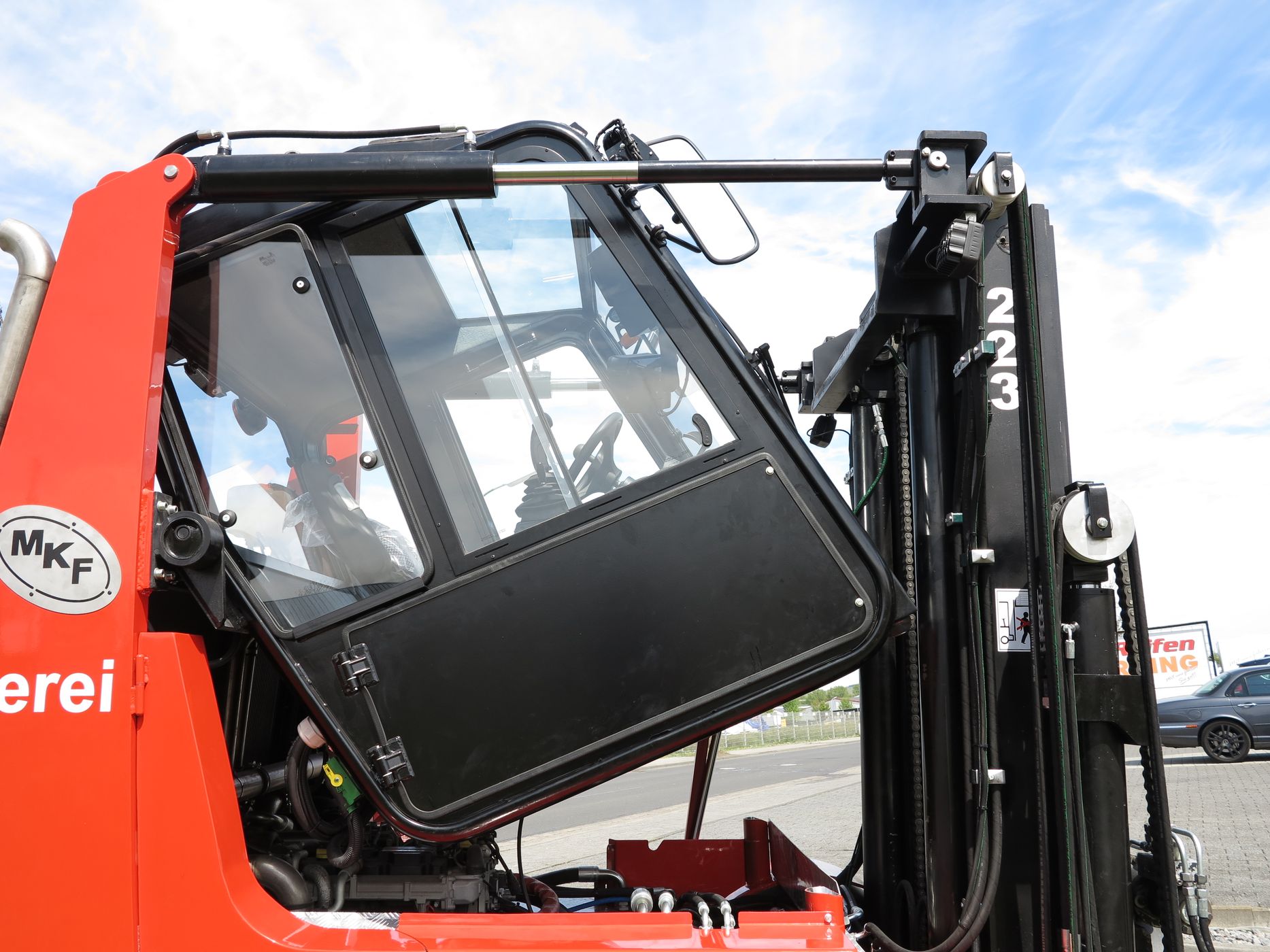 MKF CS 100 D
10 tons lifting force, Emission-reduced diesel drive, Blue Spot reversing light, Central lubrication system
Load centre: 900 mm, Length: 3075 mm, Width: 1500 mm
MKF CS 105 D
Intelligent Blaxtair camera
10,5 tons lifting force
Emission-reduced diesel drive, Sliding door, Air conditioning, Coil boom with camera, Intelligent Blaxtair camera for recognition of persons
Load Centre: 600 mm, Length: 3235 mm, Width: 1600 mm
MKF CS 150 D
15 tons lifting force
Exhaust gas purified by AdBlue, Coil boom, Cabin can be lifted vertically
Load Centre: 600 mm, Length: 3395 mm, Width: 1750 mm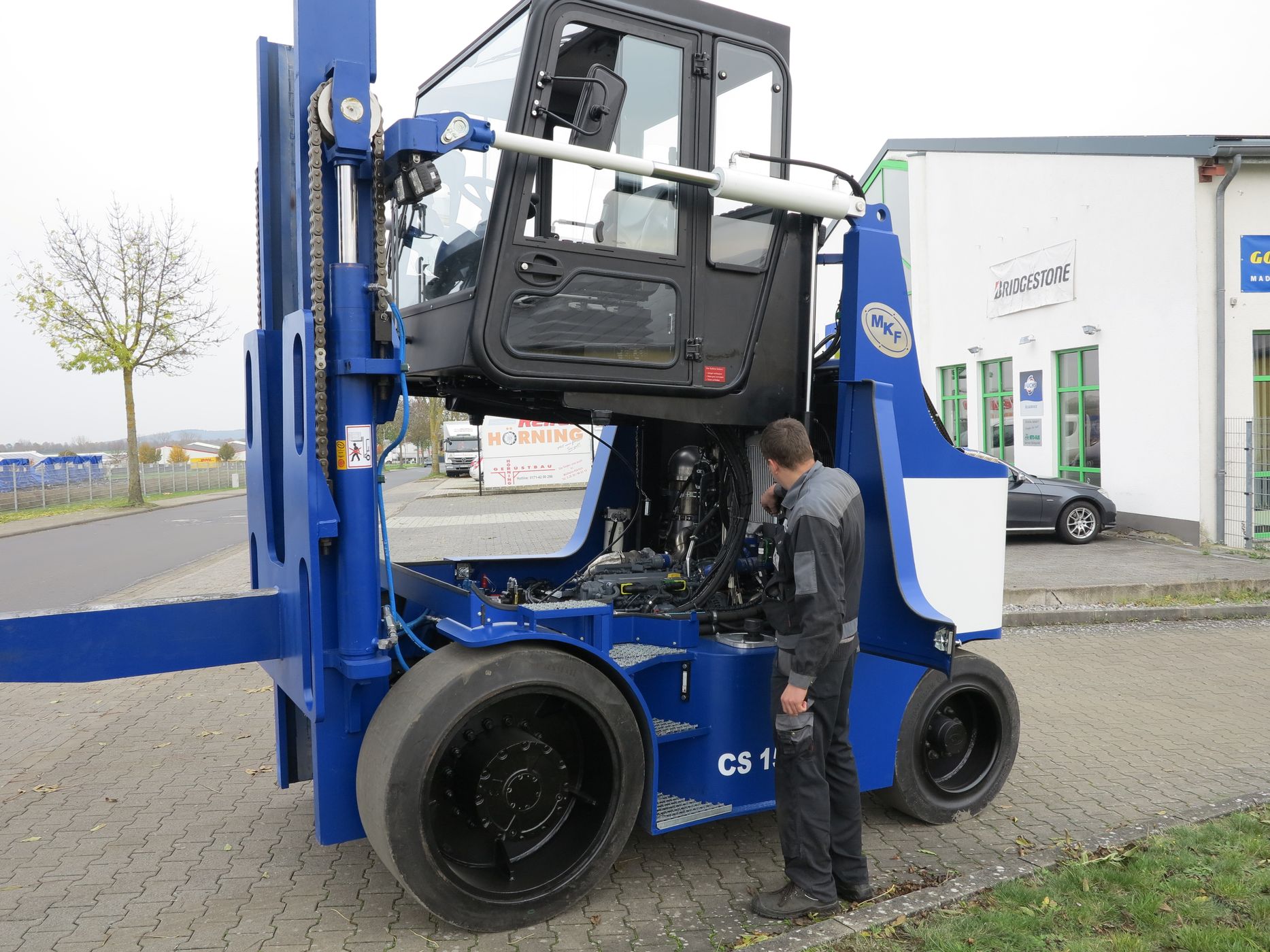 MKF CS 160 D
16 tons lifting force, Emission-reduced diesel drive, Paper roll clamp, Lifting high up to 10 metres
Load Centre: 600 mm, Length: 3225 mm, Width: 1800 mm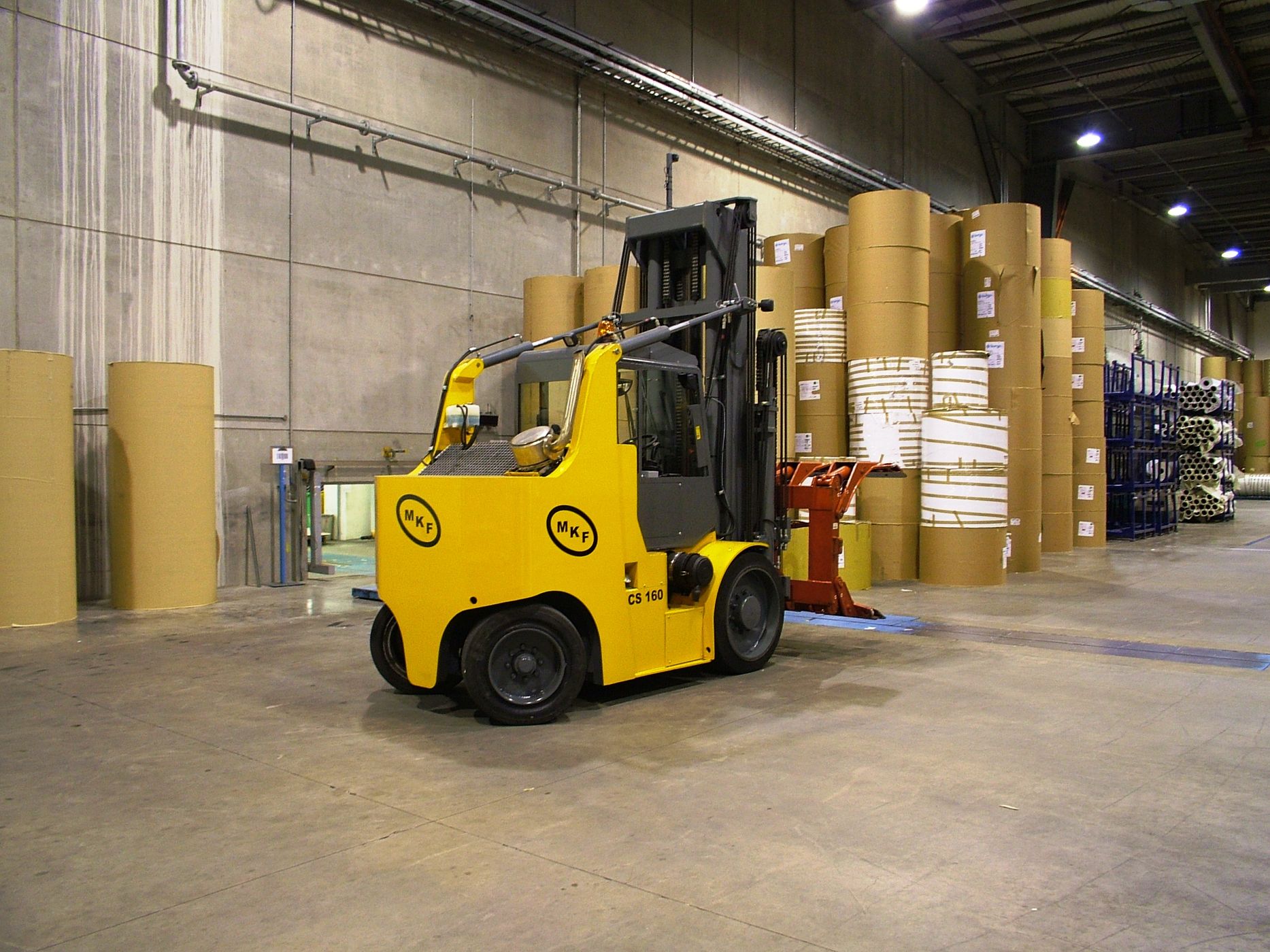 MKF CS 180 D
Rotary device
18 tons lifting force
Exhaust gas purified by AdBlue, Heat-protected foundry design, Air conditioning, Central lubrication system, Wired remote control of the rotary device, Rotary device with endless rotation function
Load Centre: 600 mm, Length: 4165 mm, Width: 1800 mm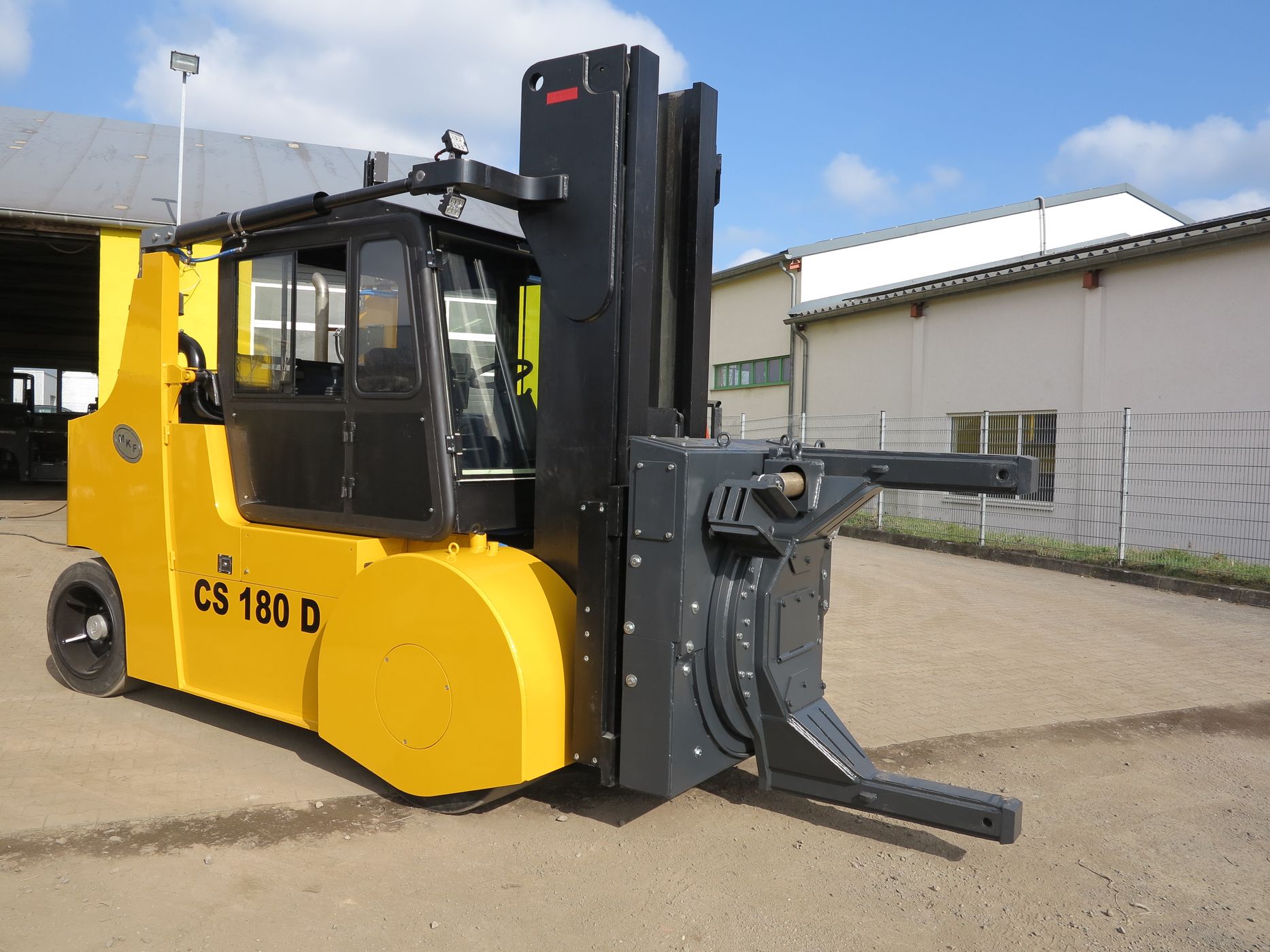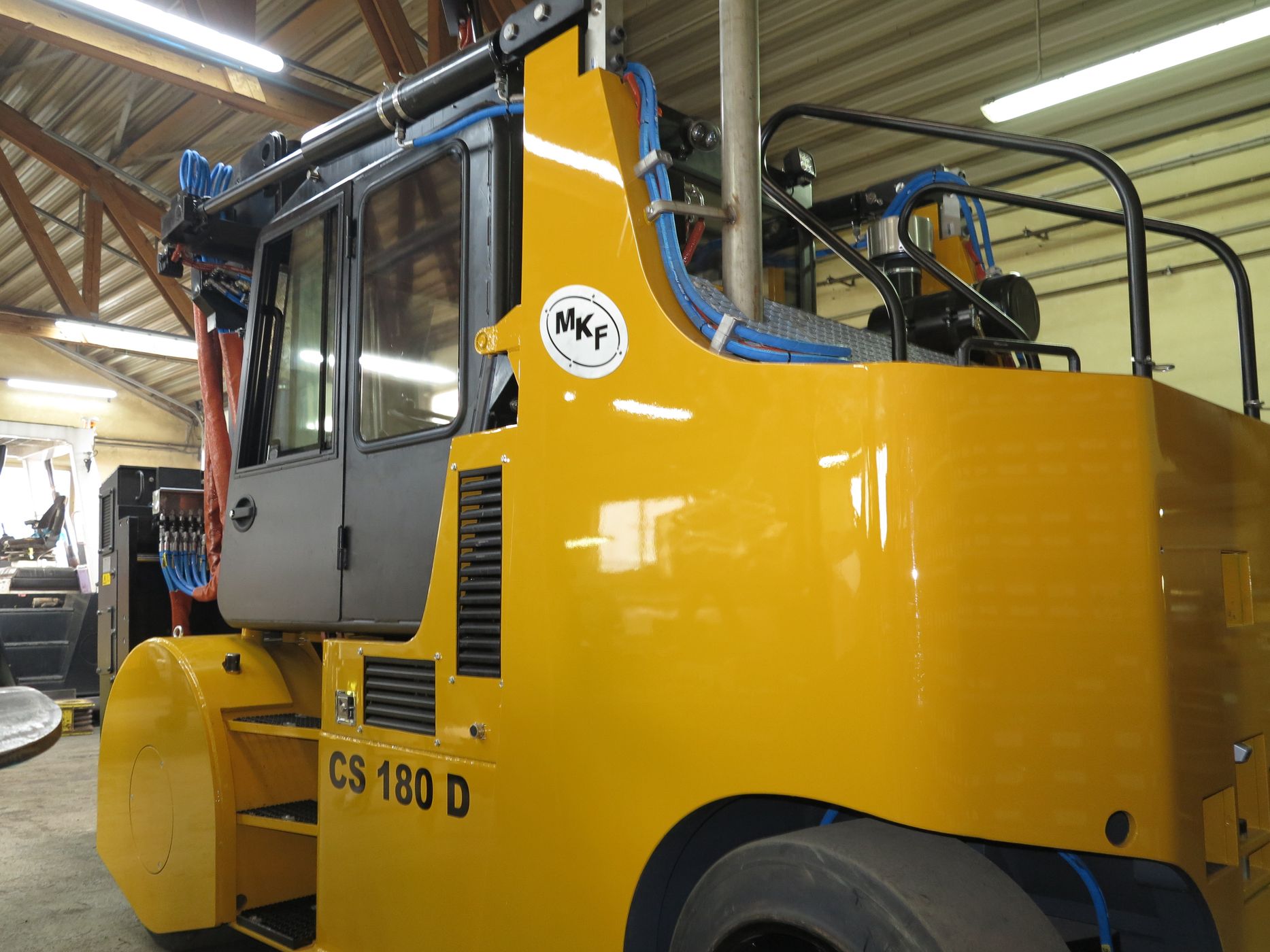 MKF CS 180 D
1200 mm Load Centre
18 tons lifting force
Exhaust gas purified by AdBlue, Air conditioning, Central lubrication system, Cabin can be lifted vertically
Load Centre: 1200 mm, Length: 4200 mm, Width: 2000 mm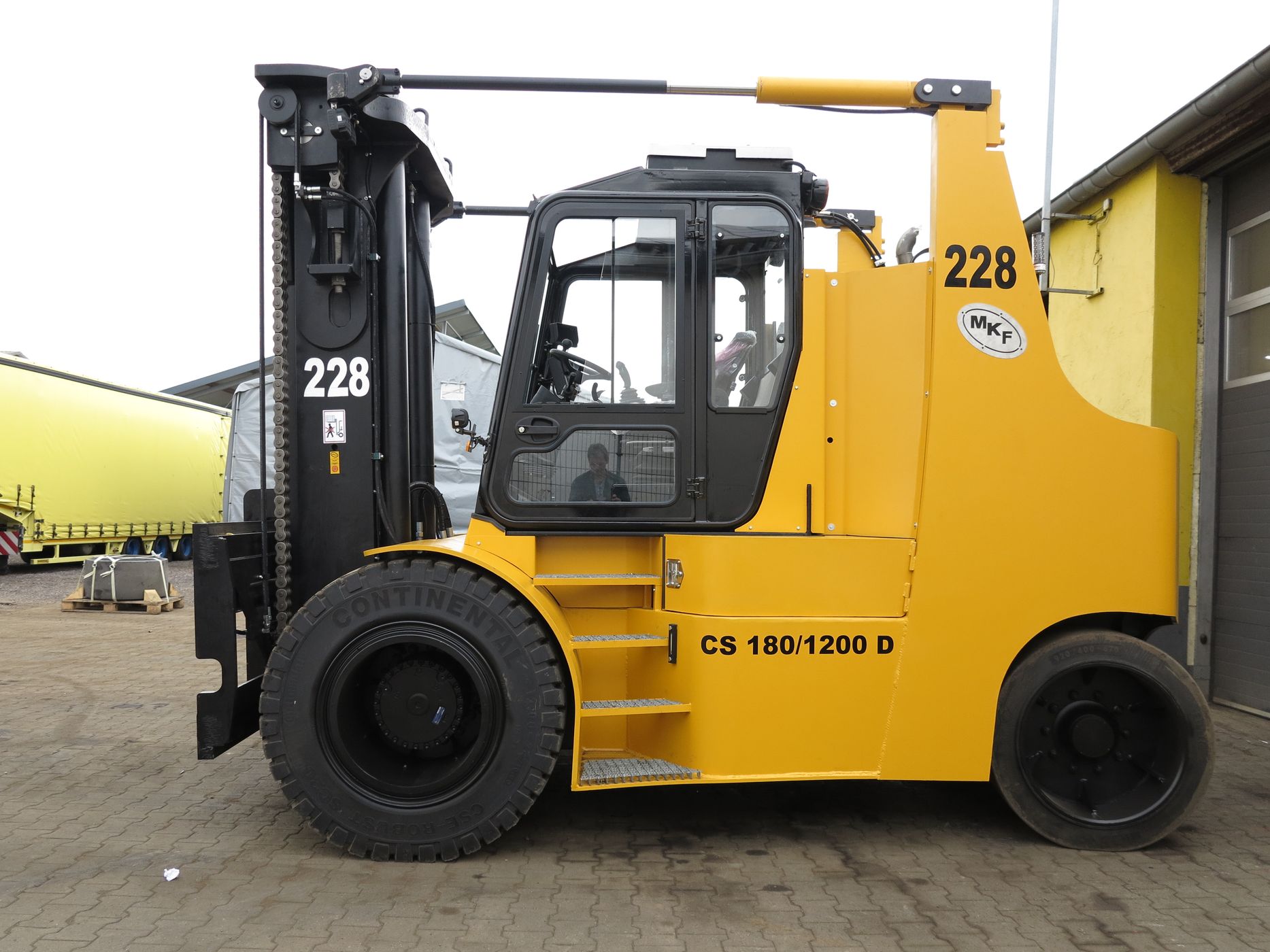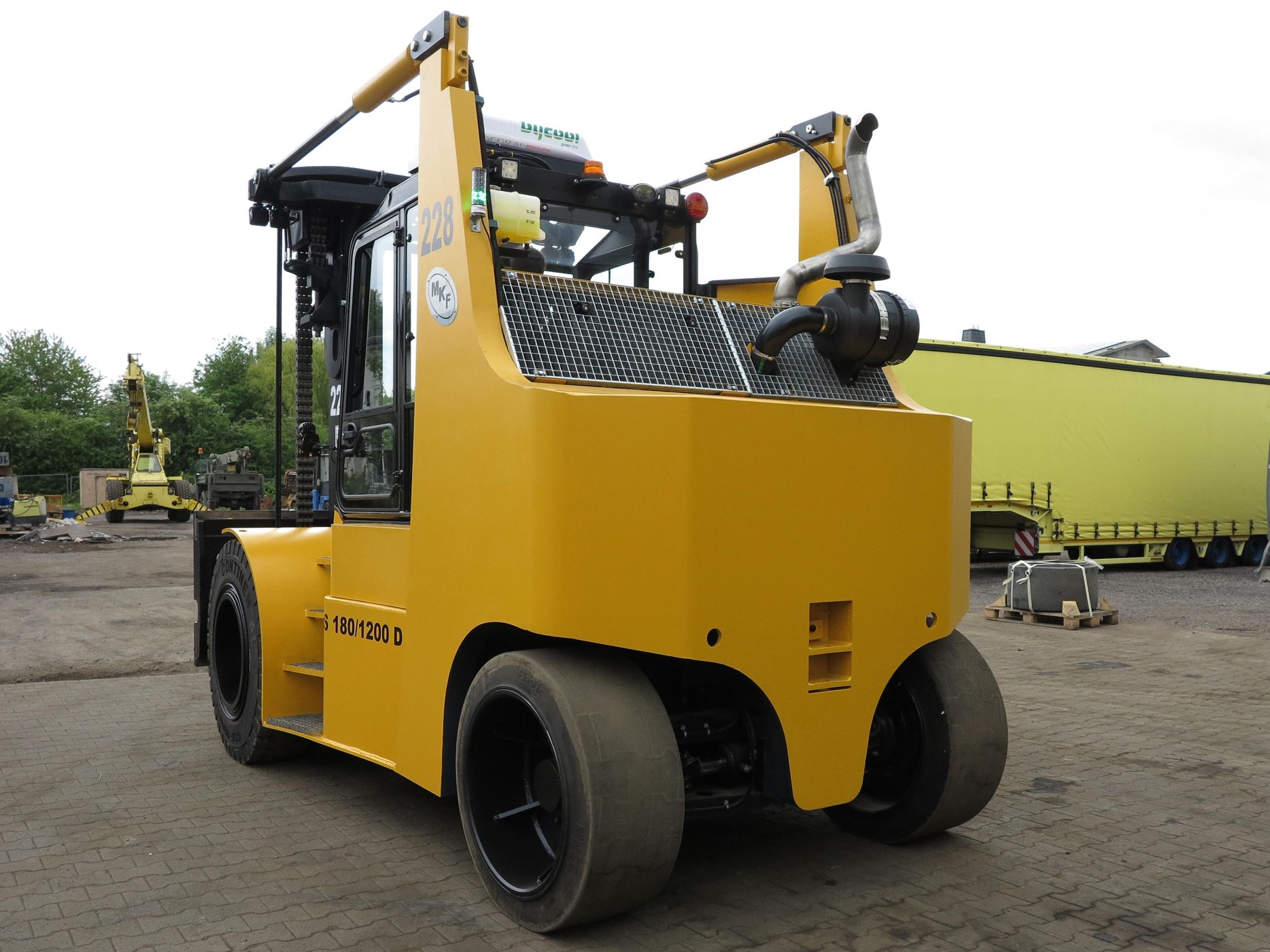 MKF CS 250 D
2000 mm Load Centre – Remote Control
25 tons lifting force
Exhaust gas purified by AdBlue, Remote control
Load Centre: 2000 mm, Length: 4980 mm, Width: 2500 mm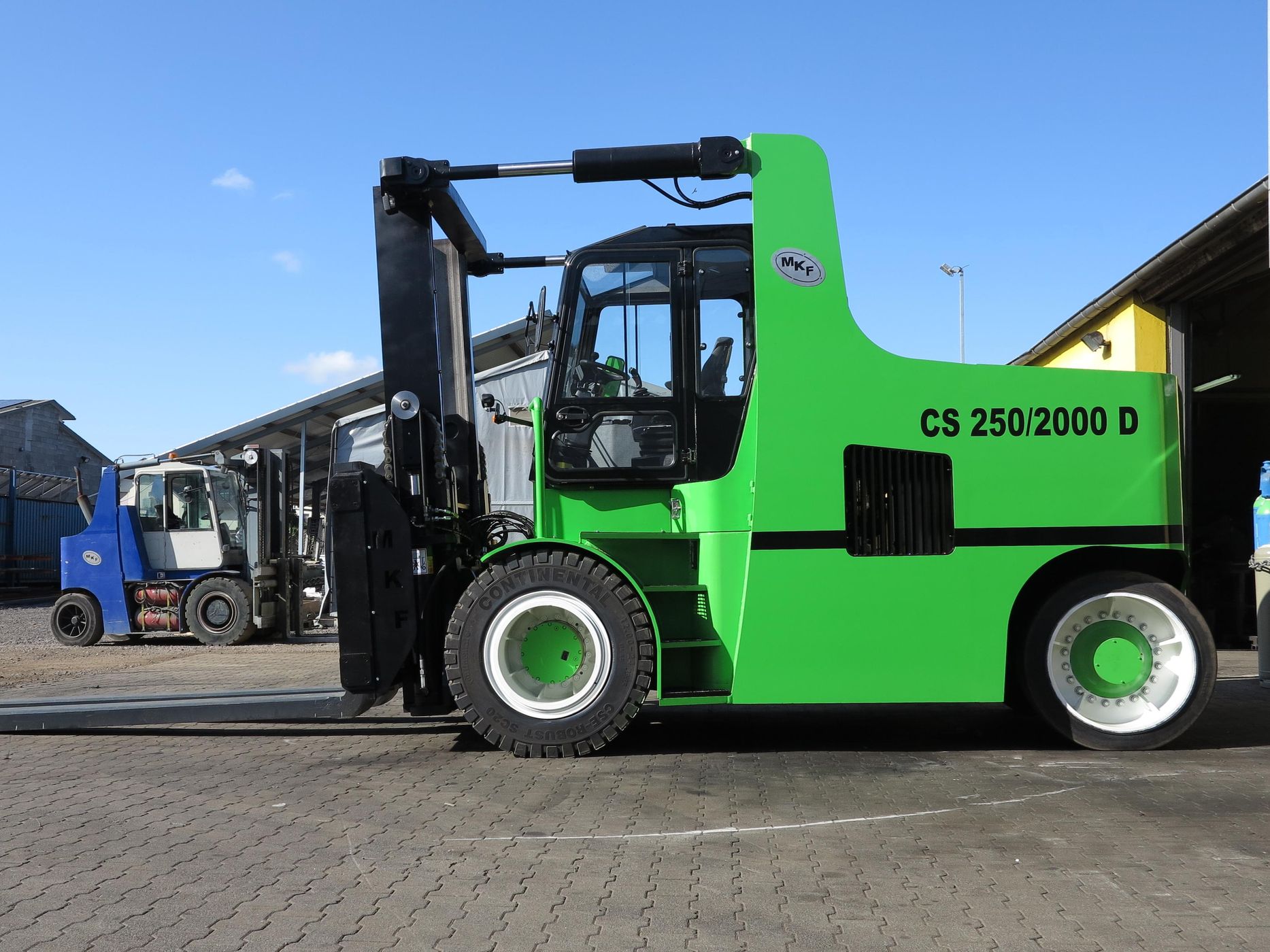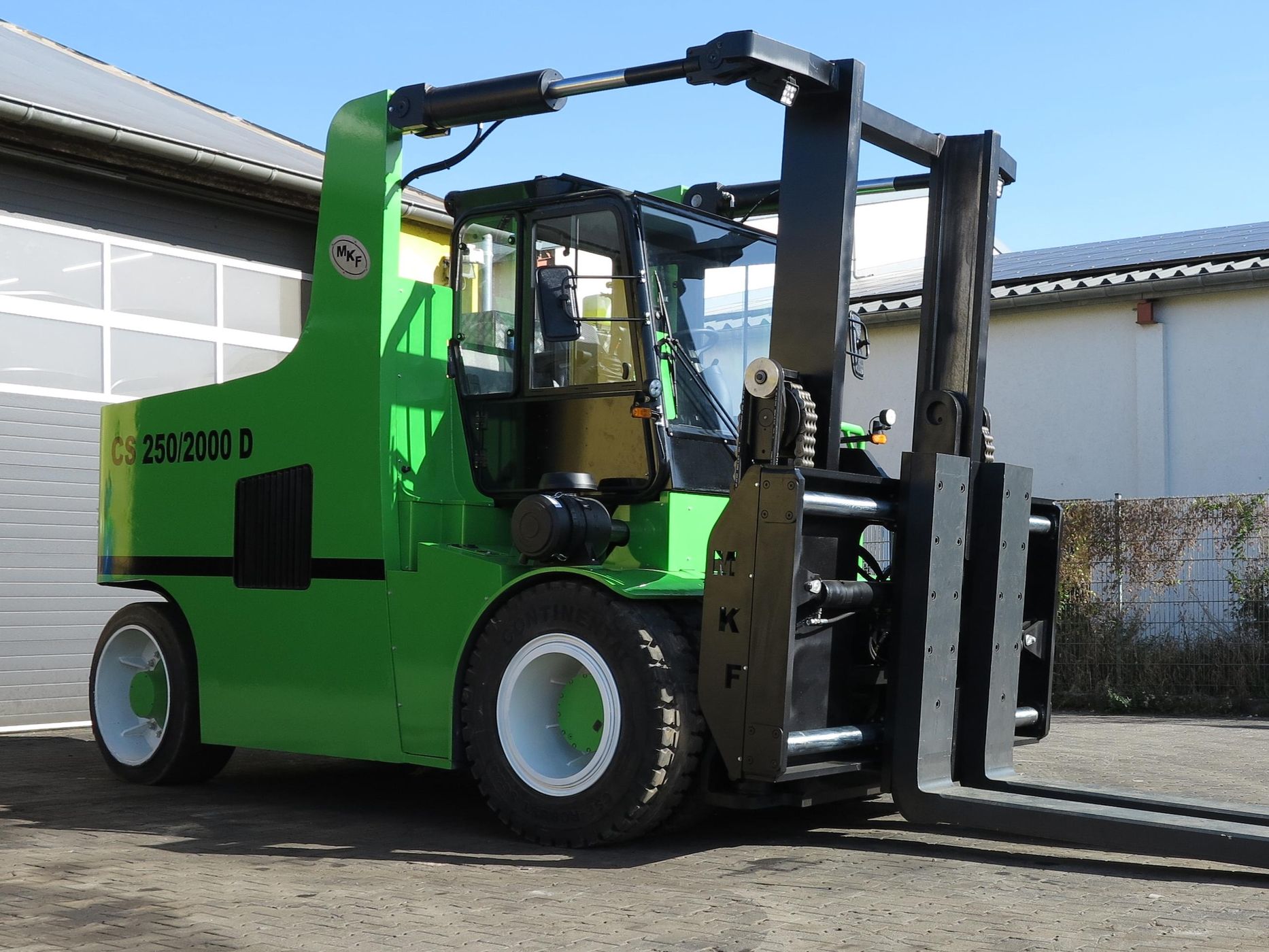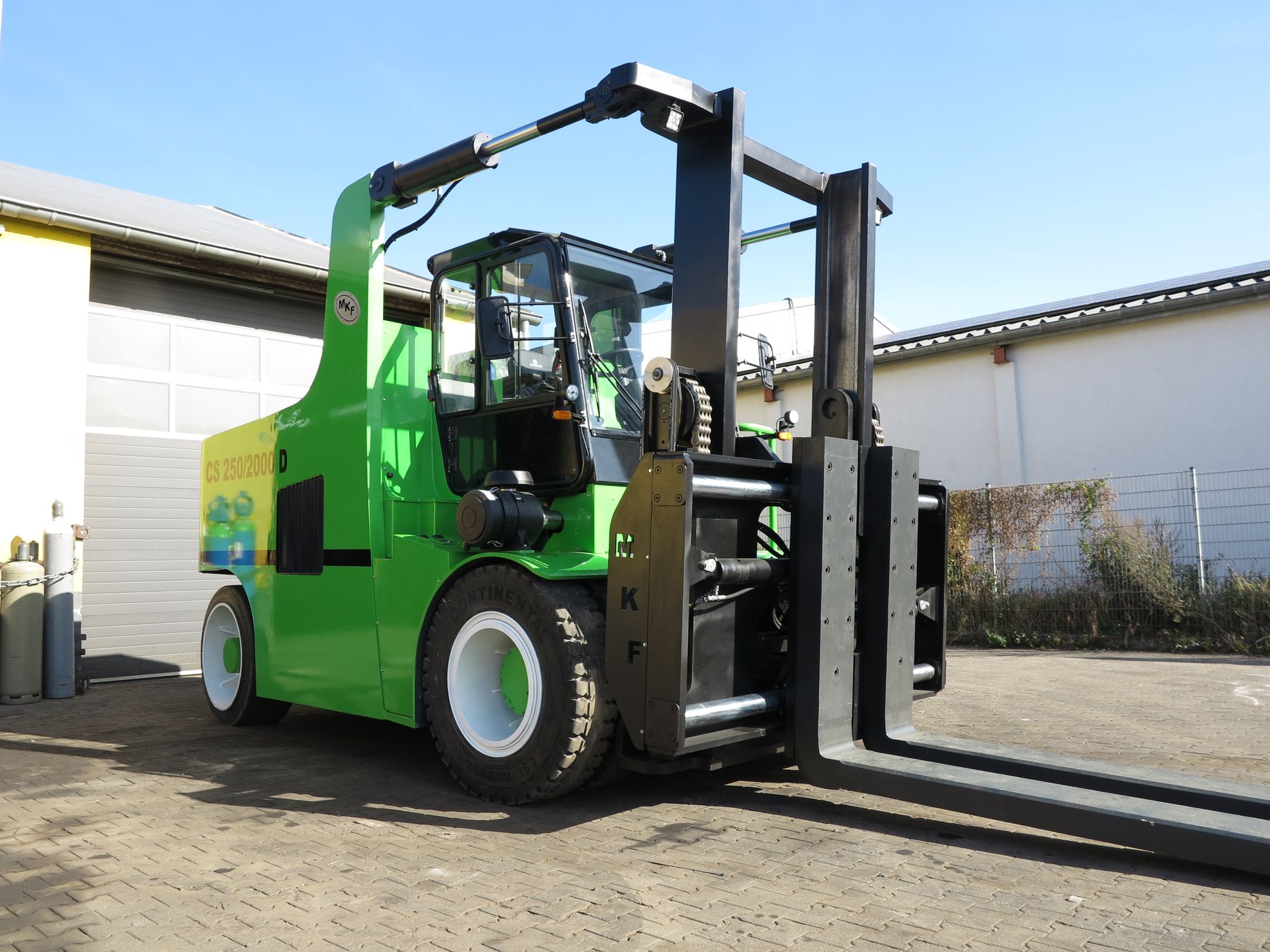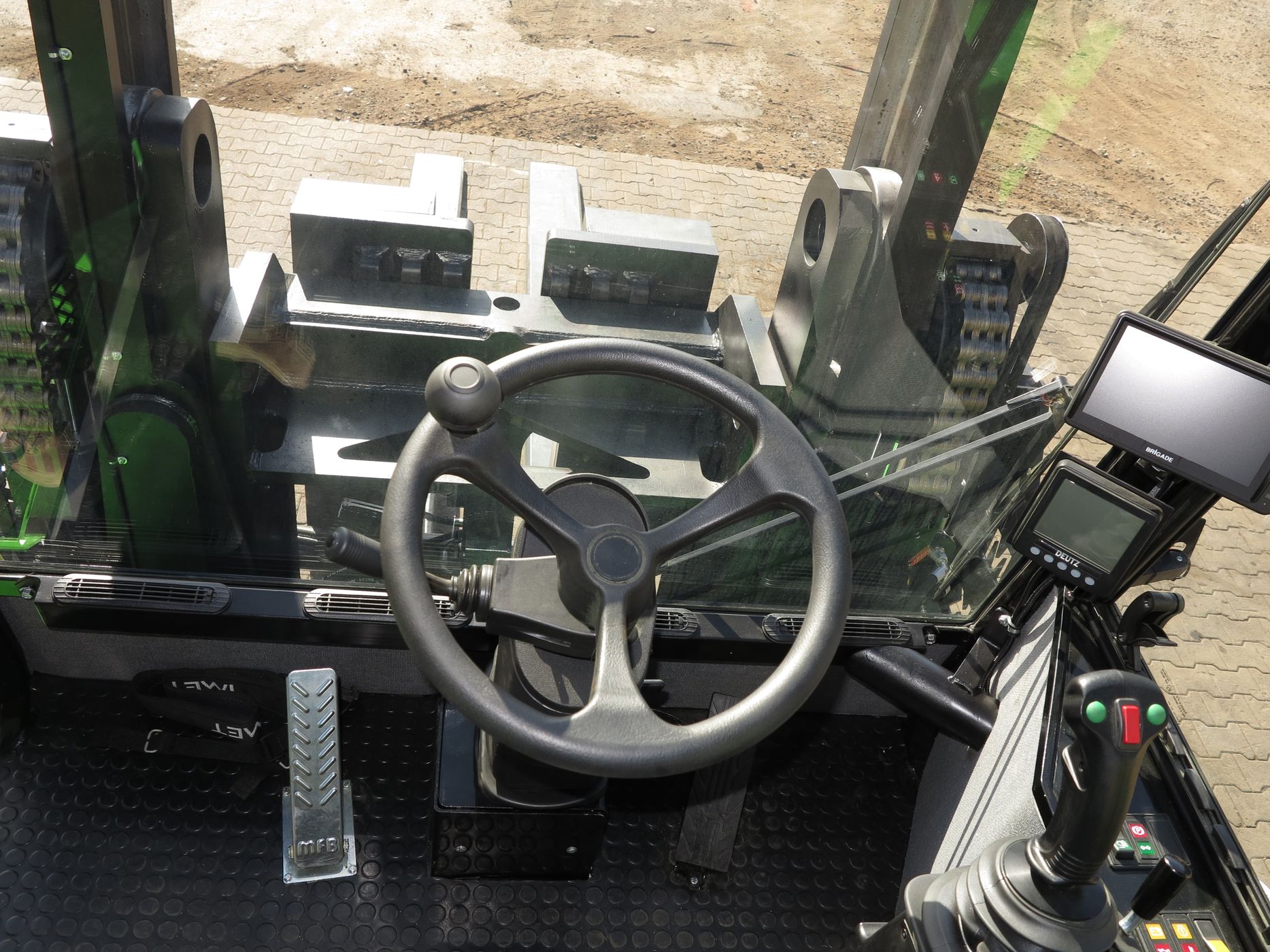 MKF CS 600 D
1000 mm Load Centre
60 tons lifting force, Exhaust gas purified by AdBlue, 7.8 litres / 250 kW Tier 4
Load Centre: 1000 mm, Length: 6100 mm, Width: 2950 mm
Rotary device with endless rotation function
Delivery by our forwarder